Bring high-speed wireless internet to your area.
Be a champion and help your neighbors get better broadband faster!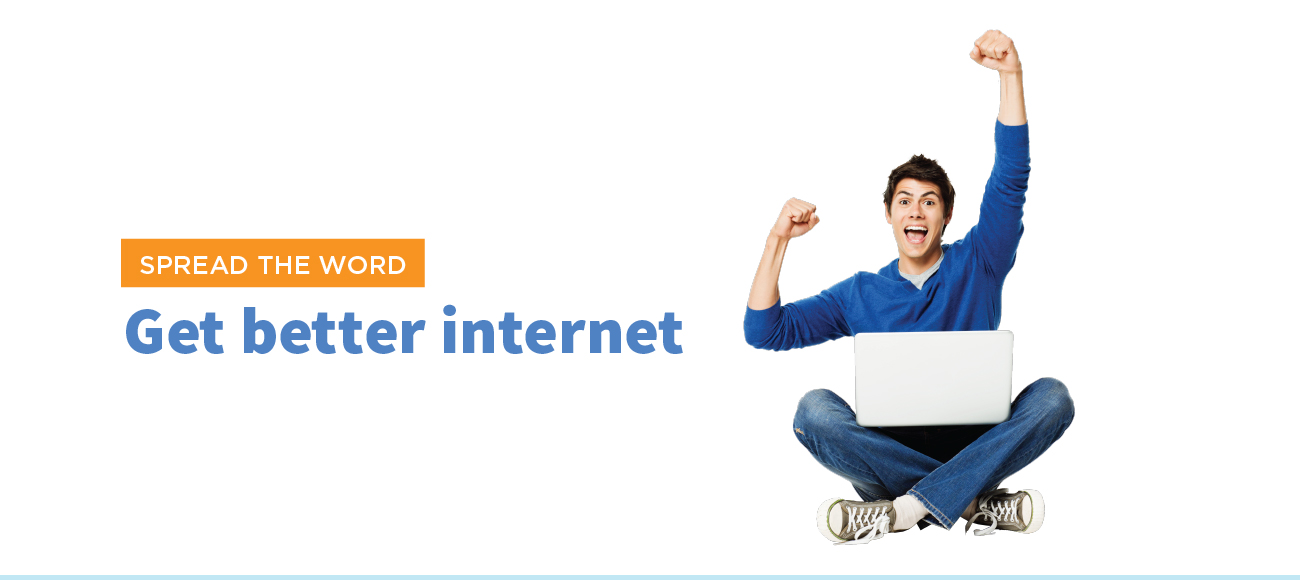 Thank you for being a SPITwSPOTS champion. We appreciate your support and enthusiasm as we provide better internet services to the Soldotna/Kenai area. The best way to get SPITwSPOTS service to your area is to spread the word—share on social media, talk to your friends and neighbors and pass along the information so they know all about it. Plus, you will receive a $25 discount for every successful signup that mentions your name! So refer your friends and family and all of you can enjoy SPITwSPOTS high speed internet.
$25 by $25
Refer a friend and you'll both get $25 off your next bill.
Be rewarded when you share the good news about SPITwSPOTS high-speed internet with your friends, family, and neighbors. Spread the word and both you and the person you refer will receive $25 off your next SPITwSPOTS service bill.
Make sure your friend provides your name, address, and account number (found on your monthly invoice) when they sign up, so you can both receive the $25 discount.
Thanks for being a customer of SPITwSPOTS and telling others about your service!